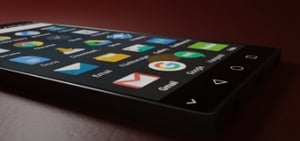 Some apps in the online stores can waste time, money and memory space on your gadget. This series scours the internet and finds the handiest apps that are not a passing fad. The following group of apps has been tested here in our office.
Honey - Honey actually isn't an app for your smartphone or tablet. It downloads onto your computer as an extension and appears as a small icon near your search bar. If you shop online, you need Honey because it applies every promo code on the internet to your online shopping cart, which saves you money. When you sign up, you'll also become a member of their awards program called Honey Gold where you can earn a $10 gift card or make a donation to a charity.
Some benefits of the app include:
It's free to download on your computer.
It works on Mac and Windows computers.
You can delete your account and the extension if needed.
Duolingo - If learning a new language is your goal, look to Duolingo. You can learn languages such as, Welsh, Spanish and Greek. Each lesson asks you to speak, listen, translate and answer multiple choice questions. The way the lessons are set up, it's like playing a game.
Some benefits of the app include:
It's free but you can pay $6.99 per month to remove ads and add more perks.
It is compatible with Android devices and Apple products.
It uses images and audio to help you learn.
Venmo - Need to pay someone back but don't have cash or time to run to the bank? Use Venmo. You can connect your bank account or debit card with Venmo and instantly recieve and send money to anyone with a Venmo account. You can also pay for goods and services online if they accept Venmo as a payment.
Some benefits of the app include:
The app is free.
It's free to send and receive money or use money to purchase something online. Their standard 3 percent fee applies to credit cards.
Venmo uses encryption to help protect your account details.
WordScapes - WordScapes is a cross between a text twist and a crossword puzzle. It challenges your vocabulary as you twist the letters to find words that will fit correctly in the crossword puzzle. It also features beautiful landscapes in the background to keep you zen and focused.
Some benefits of the app include:
Download these apps and tell us what you think about them, or comment below about your favorite app, especially those that are helpful or fun for older adults.
Check out our previous "There's an App for That" posts:
We do not receive any form of compensation by any of the companies whose products we write about. The opinions expressed are solely that of ComForCare Franchise Systems, LLC ("ComForCare") and have not been independently vetted or reviewed. Prior to using any product (app, software, hardware, etc.) discussed or referenced on this blog, please be sure to conduct an independent analysis of its benefits, costs, and obligations. ComForCare is not responsible for any relationship developed by and between you and the companies that own the products discussed herein.