Due to the overwhelming popularity of our blog post, "There's an App for That," we decided to turn that post into a series on apps that older adults find useful and beneficial. These are not apps you will download and forget about but ones you will actually engage with on a daily basis. The following group of apps has been tested here in our home office.
Old Time Radio Player - Do you miss classic radio programs and theatric radio voices?
This app can take you back in time. There are over 14,000 episodes from classic shows, such as Hopalong Cassidy, Dick Tracy and Sherlock Holmes.
Some benefits of the app include:
It is compatible with Android devices
It is free.
It is easy to use.
Magnifying Glass apps - It's exactly what it sounds like. These types of apps access the camera built into your smart phone, so whatever the camera is aimed at will be magnified. This is the perfect app for viewing small print or reading in dim lighting.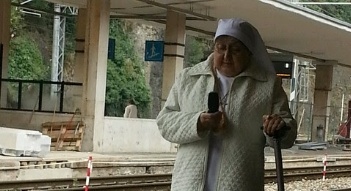 Some benefits of the apps include:
WordBrain - If a word scramble and Bejeweled were blended, it would be this app. You can keep your mind sharp as you find hidden words and collapse the puzzles. It boasts 580 levels, so you'll never run out of fun challenges.
Some benefits of the app include:
It is compatible with Android devices and Apple products.
It is free.
The rules are easy to learn.
Dragon Mobile Assistant - If you don't have Cortana or Siri programmed in your phone, Dragon is an excellent replacement. Dragon can search on the Internet for you, send texts, enter a Facebook status and much more all by verbal command. That's right; all you have to do is dictate to Dragon what you want typed in an email, online, etc., and your assistant will type it for you.
Some benefits of the app include:
It is compatible with Android devices.
It is free.
You can set the app to open only to your own voice.
Download these apps and tell us what you think about them, or comment below about your favorite app for older adults. Look for part 3 soon! Follow our blog and stay current in apps, home care and much more.
We do not receive any form of compensation by any of the companies whose products we write about. The opinions expressed are solely that of ComForCare Health Care Holdings, Inc. ("ComForCare") and have not been independently vetted or reviewed. Prior to using any product (app, software, hardware, etc.) discussed or referenced on this blog, please be sure to conduct an independent analysis of its benefits, costs, and obligations. ComForCare is not responsible for any relationship developed by and between you and the companies that own the products discussed herein.