Diabetes is becoming more prevalent across the globe. In fact, the World Health Organization (WHO) predicts diabetes will be the seventh leading cause of death in 2030. The majority of people around the world with diabetes have Type 2 diabetes.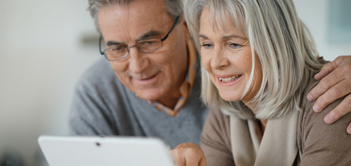 However, people can delay or prevent Type 2 diabetes with physical activity, a healthy diet and maintaining a normal body, according to the WHO.
Part 6 of our popular series gathers apps created to help people manage their diabetes.
Always consult your physician for medical advice regarding diabetes diagnosis, treatment and management. If you are interested in trying one of these apps, ask your doctor if it would be beneficial to your care plan.
MyNetDiary: is a calorie counter, weight and exercise tracker, and more. It has an extensive index of food items ranging from specific brands to dishes at popular restaurants. There is a separate app, called, MyNetDiary Diabetes Tracker, where you or your loved one can view reports to see the impact of foods, medications and exercise on blood glucose levels. MyNetDiary works best if you create an account on their website.
Some benefits of the app include:
mySugr: tracks blood glucose levels, medication, meals and physical activity. It has colorful, clear graphs and charts that make it easy to understand how food and exercise influence glucose levels. mySugr also has a HGA1c (hemoglobin A1c) monitor on the home screen, so you can quickly check your results.
Some benefits of the app include:
Fooducate: is a health and activity monitor. The app calls itself a "nutritionist in your pocket" because when a user scans a food product's bar code, the app analyzes the product's nutrition panel and ingredient list. Fooducate also grades raw and pre-prepared meats, processed and raw fruits, and much more. In the app you can share recipes and motivation within the community.
Some benefits of the app include:
Glucoracle: is an app and research project at Columbia University. The app can predict your or your loved one's blood sugar levels after eating a specific snack or food. All you need to do is take a photo of your food item, estimate the nutritional content (such as carbohydrates) and the app will calculate a blood glucose forecast. The researchers' goal is to help people with diabetes to improve their self-management by making healthier meal choices and preventing blood sugar spikes and crashes.
Some benefits of the app include:
Check out our previous "There's an App for That" posts:
We do not receive any form of compensation by any of the companies whose products we write about. The opinions expressed are solely that of ComForCare Health Care Holdings, LLC ("ComForCare") and have not been independently vetted or reviewed. Prior to using any product (app, software, hardware, etc.) discussed or referenced on this blog, please be sure to conduct an independent analysis of its benefits, costs, and obligations. ComForCare is not responsible for any relationship developed by and between you and the companies that own the products discussed herein.