Older adults are at increased risk for delirium, a serious medical condition with sudden onset that causes fluctuating changes in thinking and behavior. Infections, dehydration, medication effects, poor sleep, surgery and hospitalization are some factors that can lead to delirium. Delirium is a medical emergency.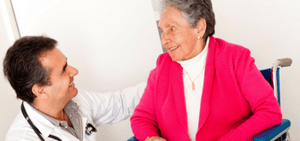 Being proactive can help prevent a crisis. Family involvement in the care of older adults is key to their health and well-being. Family members know their loved ones best and can promptly notify health care professionals when they notice sudden, unexpected changes in thinking and behavior.
Here are nine steps to help prevent delirium in older adults or keep it from getting worse:
Know the signs and symptoms of delirium and seek medical attention at the first sign of the illness. Delirium can occur in response to a seemingly minor illness such as a urinary tract infection or something more serious such as hip surgery. Delirium can happen at home, a facility or the hospital – but is more likely to happen after surgery and/or in the intensive care unit. Delirium is marked by a sudden onset of behavioral changes (over hours rather than days), including:
Confusion and lack of orientation
Fluctuating mental state
Changes in consciousness and attention – including unresponsiveness
Disorganized or illogical thinking
Inability to concentrate
Decreased short-term memory and recall
Sleeping (a lot or a little)
Emotional changes, such as irritability, anger or euphoria, not typical for the individual
Impaired short-term memory and recall
Changes in perception, including hallucinations
Alteration in movement patterns – e.g., walking slower, pacing with agitation, picking at the sheets, etc.
Incontinence
To learn three interventions for delirium, watch our video on "Dementia and Hospital Delirium."
ComForCare/At Your Side Home Care has experienced, trained caregivers who assist for older adults in their homes. We can provide medication reminders, Meaningful Activities, meal preparation and personal care. We also can offer companionship and a reassuring presence during a hospital stay. Let us help you live your best life possible. Call 800-886-4044 today to learn more.