Parkinson's disease is a neurodegenerative disorder that develops slowly over time. About 10,000,000 people around the world (including 1,000,000 in the U.S. and 55,000 in Canada) live with Parkinson's. This is a long-lasting condition (up to 20 years) that has no cure. However, medications and therapies are available to help people manage their symptoms better.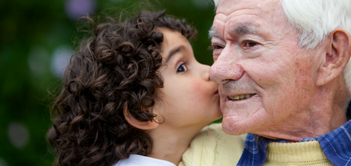 It is likely you know (or know of) someone with Parkinson's. However, some of the facts about this condition may be surprising. Test yourself on the following true or false questions.
If you or a loved one need additional help at home to manage the symptoms of Parkinson's, ComForCare/At Your Side Home Care can help. We customize care to fit your needs. Our caregivers can provide companionship, personal care and standby assistance to help prevent falls. Call 800-866-4044 to learn more.