Staying hydrated is important for your body, especially your brain.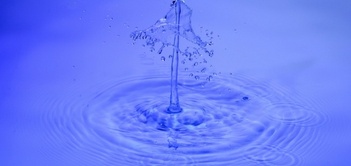 Here are four reasons to fuel your brain with water throughout the day:
Older adults are more likely to become dehydrated due to age-related changes in kidney function, body water percentage and thirst perception. You can encourage increased water intake in older adults in the following ways:
Fill a glass of water to accompany every meal
Use bendy straws
Give a cup of water to sip with medications
Make it easy to access water – keep a glass close at hand
Offer water at the preferred temperature – straight from the tap, refrigerated or with ice
Include a slice of lemon or cucumber to infuse water with added taste
Take water along on walks and outings
Serve foods with high water content, such as watermelon, strawberries, celery, tomatoes, zucchini, cabbage and grapefruit
If you know an older adult who needs assistance at home, ComForCare/At Your Side Home Care can help. We offer companionship and personal care services, including meal preparation, transportation and medication reminders. Count on us for the help you need.