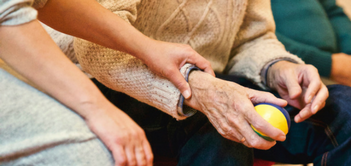 My husband calls it Arthur's disease – his version of "Arthur-i-tis." That's his attempt to make light of the pain and limitations of the chronic condition that affects nearly every move he makes – sitting, standing, putting on socks and shoes, using a computer or playing the piano.
In the United States, over 54 million people have arthritis – that's approximately one in four adults. In people ages 65 or older, that number grows to nearly one in two (49.7 percent).
Arthritis includes more than 100 different diseases and conditions that affect the joints. Arthritis causes aches and pains as well as swelling and stiffness around the joints. Specific symptoms vary by the individual and type of arthritis.
Read More