Crisp cool air, brightly-hued leaves and shorter days are signs that autumn has arrived. Although we may regret the end of summer, seniors, toddlers and everyone in between can have fun with these family-friendly fall activities.
Falling leaves and pumpkins of all sizes are inspiration for these fall-themed projects: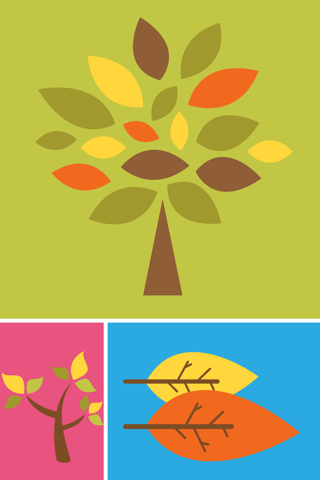 Be a neighborhood naturalist. Gather leaves, acorns, pine cones and other items in nature during a family outing to a nearby park or from trees in the yard. For a hands-on activity, combine all the leaves you've collected and sort them by type, shape or color. See which family members, young or old, can identify tree types simply by looking at the leaves. If you need a little help, try using this family-friendly handout from education.com. Inquisitive family members who are eager to learn more may want to consult this interactive guide from arborday.org.
Create leaf art. You can easily make leaf rubbings with crayons, paper and leaves. Lay a leaf vein-side up under a sheet of white paper and rub the side of a crayon gently over it. Turn a single leaf rubbing into a collage by adding another color crayon or type of leaf. Be creative with color – the leaves can be blue or magenta. Hold the hands (or papers) of the very young or very old, if needed, to help them do this activity. Step-by-step directions for leaf rubbings are available from firstpalette.com.
Make a splash with leaf prints. If you want to do a little painting, try making leaf prints together. Spread some poster paint over the back of a leaf and press the leaf onto a sheet of construction paper. Mix paint colors or leaf patterns for an interesting print. You can find more detailed instructions here.
Put together a family tree. While you are waiting for the leaf prints to dry, talk about your family tree. Ask older adults to share stories about their parents and grandparents while another family member writes those names on a family tree. You may want to draw a tree of your own design. Or, you can use this template and fill in names by hand or with the computer.
Shed a little light. Find an empty Mason jar or plastic tumbler. Insert leaves, acorns and twigs in and around the sides of the container. Add a battery-powered tea candle to the bottom, then tie a ribbon or string around the outside of the jar. If you have enough clear containers (they don't need to match), encourage every family member to make one. Then cluster them together as a centerpiece on the dining table.
Bring pumpkins to life. Rather than carve a jack-o-lantern with knives, young children and older adults can decorate pumpkins with washable markers. Take some time to talk about faces you could draw – scary, happy, silly or sad – and then get started. Using washable markers may help prevent stained hands and clothing. Another benefit is that family artists can wash off the pumpkin's eyes, ears or teeth until they get that face just right.
Bake pumpkin treats. Fall is the perfect time to bake pumpkin bread together. Older adults can share tried-and-true fall baking recipes with their children and grandchildren. Helpers of all ages can measure, stir, grease pans, lick spoons and be taste-testers.
ComForCare/At Your Side Home Care offers in-home services for older adults, such as a personal care, transportation and light housekeeping, so family members can find time to enjoy fun fall festivities. Let us give you more good days.