If you are taking to the road this summer, follow these tips to help ensure you get to your vacation destination and back home safely.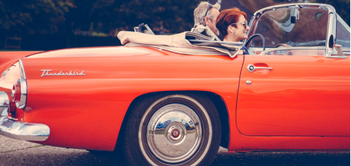 Vehicle Maintenance
Tires - Make sure all tires (including the spare) are properly inflated. Inspect them for signs of excessive or irregular wear and, if necessary, have them rotated or replaced.
Belts, hoses and wiper blades - Inspect and replace any that show signs of wear.
Fluid levels - Check your vehicle's coolant, brake, power steering, transmission and windshield washer fluids levels. Get an oil change if it is time for one.
Lights - Test the headlights, brake lights, hazard lights, turn signals and interior lights to make sure they are in working order.
Roadside assistance - Keep a well-stocked emergency roadside kit in your vehicle at all times.
Driver and Passenger Safety
As people age, they begin to experience physical and cognitive changes that can affect their ability to drive. The following tips from AAA can keep older drivers safe while keeping the road tripping experience stress-free:
Travel in the daytime if you have trouble with night vision or glare.
Don't solely rely on your mirrors. Turn your head often if you have diminished peripheral vision.
Add a larger rear view mirror for increased visibility.
Driving long distances can cause fatigue. Be sure to take frequent breaks to rest and eat. According to the Centers for Disease Control and Prevention, anyone travelling for four hours or more can be at risk for blood clots. To protect yourself and reduce your risk for blood clots, stretch your legs by flexing your calves or pulling your knees to your chest. If you have a history of blood clots, speak with your doctor before beginning any long journeys.
When stopping at rest stops or gas stations, never leave family members or pets in parked vehicles. Even with the windows left open a few inches, the temperature inside a vehicle can reach dangerous levels within minutes.
Finally, don't forget to have fun!