We have a widespread idea in our culture that receiving a diagnosis of Alzheimer's disease is akin to the end of life itself. When it comes to something like early-onset Alzheimer's,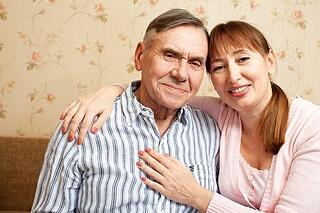 occurring in people typically in their 40s-60s, the pessimistic view about living with dementia is even stronger.

However, life after an Alzheimer's diagnosis can continue to be filled with happiness, peace, warm relationships, meaningful activities and personal growth. For instance, using the best practices of our DementiaWise program with our clients and their families can improve quality of life for all involved. Better moods, less challenging behavior, higher level of function and greater acceptance of care help create the best life possible each day.
It takes tremendous personal courage, wisdom and determination for a person with dementia to create and maintain an upbeat quality of life. It also requires a team effort of those who surround that person, offering support, care and encouragement.
Coach Pat Summitt was an example of someone who lived their best life possible, despite the challenges of dementia. In our world where personal weaknesses are often hidden – and even more so in sports – Summitt was frank and forthright about her diagnosis of early onset Alzheimer's in 2011. Determined to meet her illness the same way she approached her award-winning basketball career, in a public letter she said, "In my 38 years as head coach of the Tennessee Lady Vols I have preached the following things: Absolute dedication, unselfishness, unwillingness to give up, determination to see every contest to the very end."
A diagnosis such as early-onset Alzheimer's is a tough call to hear, but there can still be lots of good life left. Download our Family Guide to Dementia to learn more about various types of dementia, the importance of a diagnosis, changes you may notice and ways to make days better for you and your loved one.