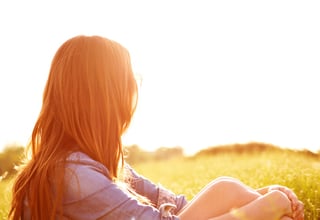 Valentine's Day: Americans send cards, flowers and candies to each special person in their lives life, but there is one person who is often overlooked — themselves. This is especially true for family caregivers.
Family caregivers are often so busy caring for others that they neglect their physical and emotional well-being. According to the Family Caregiver Alliance, one in 10 family caregivers say caregiving has caused their physical health to get worse. The organization says family caregivers report higher rates of everything from acid reflux, headaches and bodily pain to more serious chronic conditions such as heart disease, cancer and diabetes. In addition, mental health is affected. Family caregivers report higher levels of depression, anxiety and stress.
Taking time for rest and relaxation is an important part of self-care. If you are one of those people who can't seem to unwind or destress, the National Center for Complementary and Integrative Health lists some different techniques.
Progressive relaxation or progressive muscle relaxation involves tensing and relaxing one group of muscles at a time. This practice can lower your overall tension and stress levels.
Guided imagery involves using your imagination and senses. For example, you can create a scene in your mind where you are on a beach. You can feel the sun's warmth, hear the ocean roar and see seagulls flying over waves.
Biofeedback involves controlling your body through your own thoughts. During this technique, you are connected to electrical sensors, which provide you information about your bodily functions, such as heart rate, breathing and temperature. By becoming aware of what your body is doing, you can consciously try to make changes such as resting a sore muscle.
We at ComForCare/At Your Side Home Care want you to relax and care for yourself. So, this Valentine's Day, show yourself some love and give us a call. We offer respite care, so you can take some time off and get the relaxation you need. We can provide help from a few hours a day to around-the-clock care.