Retirement? Overrated!
Many Americans look forward to their retirement the way a child impatiently hovers over a gaily wrapped Christmas present. Yet just as countless enticing Christmas packages that turned out to contain gaudy sweaters or ill-fitting long underwear have proven, oftentimes the anticipation of a thing is better than the thing itself.
As this recent CNN article shows, retirement is no different, and some industrious Americans have long ago reached that conclusion. Regardless of why each of the people profiled in the article chose to abstain from retirement, the fact remains that they all did.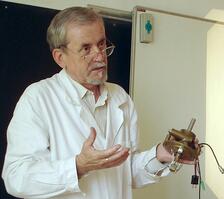 A bow-tie wearing professor who still has something to share with students.
A World War II veteran who finds value in working bright and early at 6:15 AM for a hospital.
A member of the federal bench, based on a nomination from Lyndon B. Johnson, who still hears legal cases.
While the actual work each person does can vary, an important lesson to be learned from the folks profiled is that we should never be too hasty to be rid of the work we have. As a recent study shows, retirement can boost your risk of depression by as much as 40%, to say nothing of the other potential health issues which can result from the increased idleness.
Everyone needs something to keep their mind sharp and their body fit. If you're fortunate enough to be part of something you love—as those profiled by CNN clearly are—why not reconsider those retirement plans a bit, especially if the only future plans you have are to lounge on some sun-bleached island somewhere and fade away?
If idle hands are the devil's playthings, one can only imagine what the rest of an idle body is.
If you liked this, read: The Benefits of Post Retirement Career, or Planning for Retirment.