It's time again for the world to come together and celebrate the spirit of sport. A competitive battle showcasing the power of dedication, focus and a will to achieve something great. While most of us never have, nor ever will achieve worldwide acclaim as an athlete, it doesn't mean we haven't achieved greatness in sports or in life.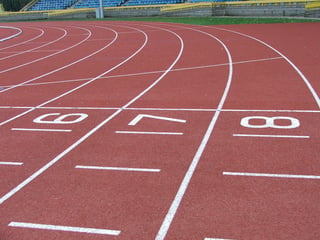 Whether it was participating in high school, collegiate, or recreational sports or arts; earning a degree; starting a business; or raising a family — hard work, focus, discipline and a drive to achieve a goal are the basic ingredients for success. What I enjoy the most about watching the games in Rio, is the reminder of what's involved in accomplishing something great in life — even if it's only great to you.
One of my great moments came as a freshman in high school. While on the track team I ran a personal best in the one mile race. Albeit, it was far from the 3:43.13 world record, but I still have a sense of great pride and achievement from that day, which has nothing to do with the actual time I scored. The real accomplishment came from the comradery we had as a track team. How we pushed each other to be our best and how our coaches motivated us to stay focused and dedicated to a goal, was the real personal record. Many years later, and even though I'm significantly slower, I still love the sport. Every four years when I watch the world track and field games, it motivates me to try just a little harder to stay fit.
According to the Center for Disease Control (CDC), Americans over the age of 65 who have "no limiting health conditions" should have a consistent routine of aerobic exercise and muscle training activities to help promote healthy aging. Activities such as swimming, jogging, biking, walking or participating in an exercise or yoga class are excellent ways to help stay in shape. The CDC also recommends any physical activity is better than none, and exercise should be limited to your ability and comfort level.
We hear about seniors or amateur athletes setting records in their age group and raising the bar for a specific sport. However, let's not forget what the current games in Rio are truly celebrating — personal achievement. While most of us won't ever compete on a grand scale, maintaining a healthy lifestyle should be life goal, especially as we age.