Good news for boomer women who are single and still working: according to a study covered in this MainStreet.com article, you're probably feeling better than ever before. In part, that might be because a full 79% of the single boomer women surveyed reported feeling satisfied with their current job.
Perhaps an even more fascinating take away from the study is this: although 49% of the boomer women said that they have already achieved their career goal, 51% still remain on the job. Of those studied, 1/3 of the participants said that they plan on retiring after reaching age 65-69, although at the rate many boomers are retiring, those could very well slip; boomers know a good thing when they've got one, clearly!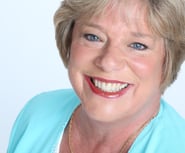 The Harris Poll commissioned by Del Webb homebuilders revealed some impressive statistics about boomer women today and the incredible impact they have on society as well. With a cumulative net worth of $19 trillion, boomer women hold more than ¾ of the wealth in the U.S. That kind of sway speaks to the decades of work they've put in to get to where they are today.
Of course, as the article points out, this trend is one that is almost as prevalent with boomer men as well.
Another study discussed in the article, carried out by Bankers Life Center, found some interesting facts of its own. Chief among those was that 88% of survey participants who still work do so at jobs which are less than full-time. The study also found that an impressive 61% of those still working say they do so not because they have to, but because they want to.
Boomers stand to take a lot from these findings, not the least of which being the point we drive home often: age is just a number when it comes to its impact on preventing you from doing something you truly love. With a tremendous amount of flexibility, an increased feeling of empowerment, a decreased sense of anxiety and stress, and other fantastic advantages of being a boomer today, there has never been a better time to be over 50.
So the next time you feel like grousing about your age, remember this: you still have a great deal of say in both your life and the lives of others.