The Golden Globe Awards was recently held and as is tradition, the young and the beautiful were in rare form. But what seems to stand out about this year's winners is the number of actors and actresses who took home hardware that buck the decidedly youth-oriented trend that has been pronounced in award ceremonies of years past.
If the year's first major award ceremony is any indication, the silver screen will begin to describe the performers in upcoming films every bit as it does the films themselves.
Below are just a few of the actors and actresses who took home awards at the 2015 Golden Globes and who show that, as with any other career, age is no limiting factor when it comes to expressing yourself.
Julianne Moore, 54
Winner of the Best Actress in a Drama Motion Picture for her role as the eponymous Alice in the powerful film Still Alice, which chronicles a woman's experiences dealing with Alzheimer's as she works to maintain a normal life, Moore brings attention to a common affliction in a way that's neither cloying nor condescending. Of the film, Moore was quoted as saying "What was so compelling about the script was that it was the first time I had seen a disease like this depicted objectively. It's usually from the point of view of the caregiver or a family member who's watching someone transform in this way. This brings you inside this character and her journey through it."
Michael Keaton, 63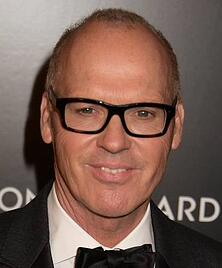 Michael Keaton, winner of the Golden Globe for Best Actor in a Motion Picture – Musical or Comedy for his role as a washed-up Hollywood actor attempting to make a comeback with a Broad
way adaptation of a popular story in Birdman, is yet another over-50 Hollywood icon that received acc
Jeffrey Tambor, 70olades. Though a dark comedy, the plot of Birdman nevertheless touches on some heavy themes, including the desire to stay relevant years after past successes. Keaton's emotional acceptance speech is worth watching, and can be seen here.
Already nominated for six Emmys and three SAG Awards, the Amazon.com series Transparent brought Jeffrey Tambor—most famous for his role as the patriarch in the Fox cult-hit Arrested Development—an award for Best Performance by an Actor in a Television Series-Comedy or Musical for his role as a father of three adult children who begins his life as a woman. Of his role, Tambor says "Something has just shifted in terms of acceptance and light, and lives are at stake here and this is important."
Significant about these actors and actresses is not just that they won awards for their films, although that is and of itself commendable. But the subject matter covered by the films themselves is also laudable, breaking down barriers, drawing attention to important issues, and educating viewers about topics often not broached by mainstream media. Through their evocative, nuanced performances, these Golden Globe Award winners are all worthy of praise and are excellent ambassadors for the idea that film and TV aren't only for the young and Photoshopped.