Most of us spend our entire lives working and wishing we had more free time. Then retirement comes and it's surprisingly difficult to keep busy. However, there are many options for occupying your time and supporting healthy aging, including going back to school.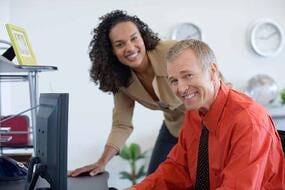 If you're retired, higher education may not have been at the top of your senior living 'to do' list, but you may just want to reconsider. Attending classes is a way to meet people, expand your knowledge base and even have fun doing it. Here's the best part: a lot of colleges offer huge discounts and even free tuition for senior citizens.
All public colleges and universities in Texas offer dramatic reductions in tuition for people over 55 years old and there are even tuition exemptions for seniors over 65. Florida, New York and Ohio have similar programs in certain colleges. Ohio even offers free courses for people 60 years and older at the state's four-year universities and two-year technical colleges.
Returning to a classroom setting might be intimidating at first, but it is a great way to stay in touch with a wide range of diverse and interesting people. Plus, you are likely to run into someone in the same age group with similar interests.
Let's not forget about the health benefits. We've already discussed brain exercises and the positives of doing crossword puzzles and word searches in other blog posts, but the classroom itself has benefits as well. Being in a class environment can stimulate the brain and increase cognitive abilities in much the same way. Class work makes you think and use problem-solving skills.
So if you're looking for something to do and improve your knowledge and health, why not go back to school?