When administering home care services, many family caregivers get caught up in the repetition of daily housekeeping and grooming tasks and forget to take time out to just have fun with their senior loved one. Everyone likes to have fun and the change of pace can be a welcome break for seniors that have physical or cognitive limitations. Here are five ways that caregivers can have fun with seniors in their care.
Enjoy Movies and Music
Movies and music act as a release from the daily struggles of reality, engrossing the mind and letting observers simply watch and listen. Music and movies from the past can also act as powerful reminders of the past, which may be beneficial in helping seniors revisit old memories in order to exercise cognitive abilities. Both movies and music have the ability to make alter moods, so caregivers should take care to choose positive and uplifting stories and tunes. If seniors are able, encouraging dancing may add another level of fun to listening to music.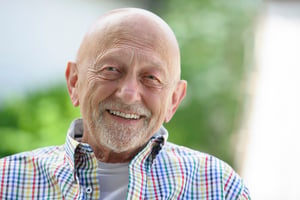 Read and Discuss
Many seniors have vision problems and difficulty focusing on written words without getting a headache due to medications or conditions. Reading stories is another way of finding a respite from the daily realities that seniors deal with and can help seniors to relax. Reading current events and informative pieces can help seniors to stay sharp and maintain cognitive functions. Discussing a story or information that was read after the fact can provide seniors with a chance to interact and display new knowledge, which can be enjoyable and beneficial.
Play Games and Interact
Board, card, and electronic games are a great way for caregivers to have fun with seniors. Games allow more interaction than activities such as watching movies, so seniors are able to socialize and exercise communication skills. Involving family members and friends of different ages can be a wonderful experience that helps to bring people together with a fun competitive element.
Take Day Trips to Local Events
Most areas have festivals and other events that may be a great time for seniors that are physically capable of attending. Watching shows and browsing through stands can be delightful and interacting with clerks, event workers, and other event goers can add a social level. It is important for caregivers to watch seniors to be sure that they are having a good time when attending local events, though, as the crowds and exercise can sometimes become overwhelming.
Cook Favorites
Food can be comforting, nostalgia inducing, uplifting, and can create positive experiences simply be virtue of being prepared the right way. Thinking of food preparation as more than just a part of home care services creates another avenue for care givers to have fun with seniors. Preparing elder's favorites or working on recipes with seniors can generate a flood of excitement and can make meals into a fun occurrence.
Want more info? Call us today at 800-866-4044