Adjusting to decreasing independence, mobility, eyesight, hearing, memory, or mental health can be difficult life changes for senior citizens to handle. It can also be challenging for family caregivers to be able to provide their loved ones with sufficient assistance or the proper level of care.
Fortunately, the home health care industry is constantly leading to the invention of new technologies to help seniors and those who care for them. Here are three examples of home health care technologies you might consider to make life easier for seniors in your care.
#1: The Talking Thermostat
This home health care device is great for senior citizens who may have problems adjusting knobs, pressing small buttons and understanding the new touchscreen thermostats. The talking thermostat is especially great for seniors who are susceptible to the cold or the heat.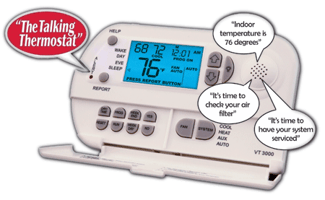 Talking thermostats will verbally tell the day, time, temperature setting and room temperature. These thermostats also give easy-to-follow instructions to change the programming. This means senior citizens can adjust the temperature to their own comfort levels easily.
#2: The Stair Lift
When a senior's health no longer permits him or her to manage the navigation of staircases in their own homes, it can be extremely frustrating for them. By installing a stair lift, seniors will be able to move from floor to floor and avoid the risk of falling.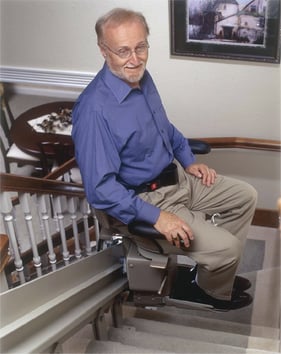 #3: An Adjustable Bed
Getting the right amount of rest is important. With an adjustable bed or mattress, seniors can rest comfortably. Adjustable beds can also accommodate seniors with reduced mobility, which may make it difficult for them to sit up or get out of bed.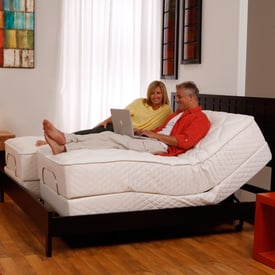 There are many other home health care solutions that will help your loved one live more comfortably and safely at home. For more information, call us today at 800-886-4044.