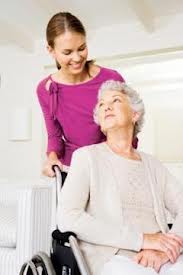 Home care responsibilities can be overwhelming at times, but with a little organization, caregivers can learn to plan for balance in their lives. Whether you are caring part-time for an aging parent, or offer full-time care for a spouse, home care responsibilities require a lot of time and effort.
Tips for Managing Caregiving Responsibilities
Here are some tips to help you manage the work, while saving time to take care of yourself as well. After all, you cannot take care of another if you have neglected your own health and wellness!
Get organized: Create a daily routine that works for you and your loved one and stick to it. Use a day planner, Google calendar, mobile app, notebook, or whatever works for you to write down tasks and prioritize them. Make a special note of things that must be done every day (personal hygiene, meal preparation, dressing, managing medications) as well as those that are less important but still necessary (paying bills, home maintenance, random errands.)
Set reminders: Set email and/or text alerts so you don't miss any doctor appointments or forget to pick up a prescription.
Don't stress: If you don't get everything done that was on your list, don't stress too much about it. As long as you get to the essential tasks, the rest can wait a day if you need to take a break or change up the routine to attend to another matter.
Be a little selfish: Ideally, reserve one day a week to hire a home care provider or partner with another family member so you can meet friends, see a movie, take a class, or do whatever nourishes your spirit. If your loved one balks at your plan, be firm. It is essential that you take care of yourself or you will not be able to provide the highest level of care for them either. At the very least, find ten minutes several times a day to meditate, relax, read a book, or phone a friend.
Carry a list: Jot down everything you do each day plus items that need to be bought, returned or tended to – whether it is grocery shopping, taking the dog to the vet, or finding someone to cover for you for 30 minutes so you can get out of the house. The next time a neighbor or friend asks if you need anything, don't be afraid to reference your list and ask for help with some of the items.
Let go: Consider whether your situation is healthy and whether it is getting better or worse. It is not unusual for caregivers to insist on controlling every aspect of care, but that can actually discourage others from stepping up. People may not realize how much work you are doing and the time that is involved, or that you would appreciate some help. Do not feel guilty about asking for help, others are often happy to oblige.
If you find the responsibilities are becoming too much, reach out to your local home care agency to see what services they offer.