Tax season is upon us and so are the con artists. The most popular scam as of late is not a new one; it's been happening since October 2013 and has collected about $26.5 million from their victims - the tax scam.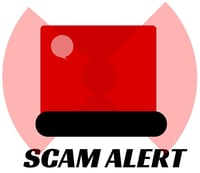 In this hoax, a caller pretends to be an agent from the IRS, complete with a badge number. Even the phone number has a Washington D.C. area code. The phony IRS agent says you owe money and threatens arrest, court action, deportation or license revocation. They try to scare the person by reading off their address, Social Security number and other personal information.
Don't fall for the threats. According to the IRS, the agency will never:
Call to demand immediate payment, nor will the agency call about taxes owed without first having mailed you a bill.
Demand that you pay taxes without giving you the opportunity to question or appeal the amount they say you owe.
Require you to use a specific payment method for your taxes, such as a prepaid debit card.
Ask for credit or debit card numbers over the phone.
Threaten to bring in local police or other law-enforcement groups to have you arrested for not paying.
If you feel you or your loved one has a received a call like this, please call the Treasury Inspector General for Tax Administration (TIGTA) at 1-800-366-4484.
Other popular scams
Here are some of the other top hoaxes making the rounds, according to the Better Business Bureau (BBB):
The Tech Theft: Con artists will create realistic but fake websites and contact you via phone or computer to warn you that your computer has a virus. They will then sell you software to eliminate the computer bug and access your computer remotely to install it. Not only have they swindled money, but also, they have gained the opportunity to steal sensitive information, such as passwords.
Too Good to Be True: If you have been looking for a way to work from home, you may have come across a few fishy ads on the Internet. These scammers promise that you can get rich and work at home. They then ask you to fill out an online application, where they can steal your identity.
If any of these sound familiar to you or your loved one, please seek help. Call your bank if money was taken from your account, notify the local police and contact the National Consumers League's fraud program at http://www.fraud.org or 1-800-876-7060. You can also submit a report and receive a recovery plan from the Federal Trade Commission's website at https://identitytheft.gov/. Follow our blog for more information on scams.