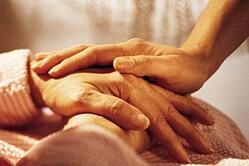 In addition to talking with your local ComForcare Senior Services' office, there are tons of great resources out there for family caregivers. This is tough job. It can be emotionally and physically draining as much as it is rewarding. That's why it's so important to educate yourself and seek out support. Today, there are millions of Americans who are in your exact position, caring for their aging parent or loved one.
Resources for Family Caregivers
Community support groups, friends, other family members and hired in-home caregivers are all here to help. The National Family Caregivers Association is another great tool for caregivers. Their website offers great tips and informative articles to help get you through the tough times.
Feel free to go to our Facebook page to share other tools for caregivers!