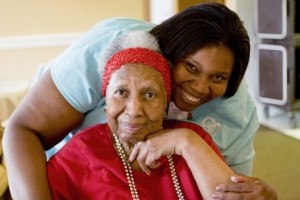 According to a new study from the Pew Research Center, Americans are less worried about their aging population and the challenges they will face in the near future than people in other countries. The study combines survey data from 21 countries about retirement and aging with the United Nation's data on the world's aging populations. Over 22,000 people were surveyed in 2013 for the study and were asked questions regarding whether the aging population will pose a problem for their country, and who they believe is responsible for elderly care.
What researchers found is that concern was highest in regions including East Asia and parts of Europe where the percentage of senior citizens will be greater than in other countries by 2050. The study found that 90% of Japanese citizens surveyed worried about their aging population, about 50% of Germans and Spanish citizens were worried, but only about 26% of Americans view the aging population as a major problem at home.
Many countries will face an increase in public pension and medical costs as their populations age and governments around the world are more concerned about a growing population dependant on a shrinking workforce and its possible contribution to economic slowdowns, according to the report. The report further stated that in the U.S., health care costs could double to almost 15% of the gross domestic product in part because of aging and inflation.
Researchers said the U.S. may not express the same concern as European and Asian countries because the U.S. is not aging at the same rate as the rest of the world. Thus, Americans are more optimistic and less likely to say the growing number of senior citizens is a problem. Researchers also said immigration played a part, especially in allaying fears about a shrinking workforce.
Perhaps most crucially, the U.S. was only one of four countries – alongside South Korea, Germany and Great Britain – where more than a third of those surveyed believe the elderly have a responsibility to care for themselves. In fact, 46% of Americans believed seniors should be responsible for their own care. More and more that means the burden of caring for aging Americans is passed on to family members.
For more information on this study, visit USA Today.
Next Steps
Read our blog for more great information