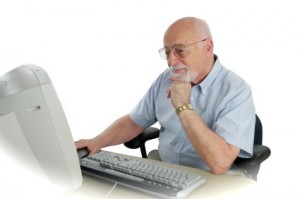 American seniors have traditionally been slower to acclimate to new advances in technology in comparison to the younger generations, such as Baby Boomers, Gen X'ers, and Millenials. However, a new study shows that while the movement by seniors into the digital world may be slow, it is surely progressing.
According to a recent study conducted by Pew Research Center, the number of senior citizens who regularly access the Internet has increased from 14% in the year 2000 to 59% in 2014. That is a six percent increase over last year's numbers alone!
Mobile Trends Among Seniors
As the internet and mobile devices continue to play an increasingly large role in connecting Americans of all ages to news and information, government services, health resources, and opportunities for social support, not only are senior citizens going online more regularly, but 71% of regular users now report to access the internet on a daily basis. As a result, over one quarter of senior citizens now own a tablet, an eReader, or both, while 18% own a smart phone that allows them to access the internet from any location.
Judging by these statistics, it doesn't look like anyone can say that today's senior citizens aren't making progress in adapting to the fast-paced world of new technology! However, no one expects the older generations to learn the tech-ropes all on their own. Most local schools, libraries, and Park District organizations offer classes that are geared towards seniors who would like to work on their computer skills.
Next Steps