Whether for playing or watching, sports are not only for the twenty-something crowd. Interest in sports in the senior community has always been there, but not always recognized. In an article in the
Triangle Business Journal
, different age groups were analyzed for their interest in sports. While interest in sports among people over 65 has fluctuate
d, it has been on the rise since the early 2000's.
However, there are plenty of sports that are perfect for the activity level of most seniors. Sports such as bowling and ping pong are a great way for seniors to maintain their fitness. They are low impact and don't require the quick change of direction that is necessary to play basketball or tennis.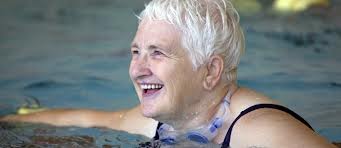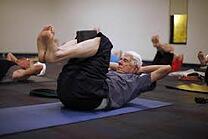 Other low-risk activities include yoga, cycling and swimming. Cycling puts much less pressure on the knees than running does. Swimming is a great way to increase cardiovascular health without hurting joints and is often recommended for healthy aging.
At any age, choosing the right sport and knowing your limits can help overall health as well as prevent injury. Read some tips here to decrease the risk of a fall: Understanding the Importance of fall prevention for seniors.

Read more on the benefits of of exercise on aging.