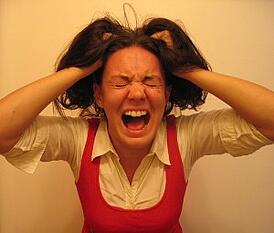 Caring for an ill loved one wearing you out? Research shows that letting yourself cry it out can help.
Caregiving for an Elderly Loved One Can Be Stressful
The demands of caring for a loved one who is ill can create tremendous stress for the caregiver, especially if the loved one is hostile or difficult due to dementia or chronic pain.
At ComForcare, we're committed to providing services that can alleviate stress and improve an entire family's well being. We know that a no stress-relief measure can replace getting help with the demands posed by daily caregiving.
Crying Helps Relieve Stress
What you may need is a good cry. According to research by neuroscientist William H. Frey, director of the Alzheimer's Research Center at Regions Hospital in St. Paul, Minn., 85 percent of women and 73 percent of men felt less sad or angry after crying.
Crying is a healthy response to sadness and frustration, Frey says, and is a natural way to reduce emotional stress that can negatively affect one's physical health.
Stressed? Seek Respite Care
So the next time you're feeling worn down from caring for a loved one, take a deep breath and let it out. If you haven't already, consider lightening your emotional load by seeking respite care or help with the duties you're shouldering.