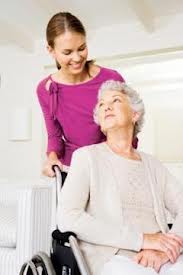 Hospital readmissions are a significant concern in the healthcare industry. According to a a new 12-state study by the U.S. Agency for Healthcare Research and Quality, more than a quarter of all patients end up paying a repeat visit to the hospital within two years. For patients, readmission to a hospital means compromised health and a return to the confinement and frustration of the hospital bed. For the industry, readmitted patients, especially those on Medicare, are a source of high costs.
Hospital Readmissions Can Be Avoided With Proper Care
Perhaps the most frustrating aspect of patient readmissions is that so many are preventable. Readmissions often result from patients' lack of clear understanding of how to manage their care at home; difficulty adhering to their medications; and lack of transportation to follow-up appointments.
According to a 2007 congressional report by the Medicare Payment Advisory Commission, three-quarters of readmissions could likely be avoided with better care. Too often, the industry provides patient instructions that are overwhelming or confusing, or fails to coordinate communication among a patient's various medical care providers. The end result can be a return trip to the hospital.
Home Care Prevents Re-Hospitalization
It doesn't have to be this way. Home care organization like ComForcare can provide patients with the care they need to avoid hospital readmission. Quality in-home care can mean the difference between steadily improved health at home and a stressful return to the hospital.