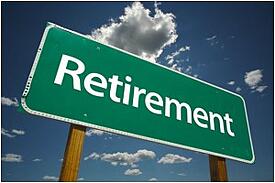 According to a recent poll from LifeGoesStrong.com and the Associated Press, more than 70 percent of baby boomers want to live near family during their retirement years, while 27 percent prefer to live in a community with friends their own age.
Planning Where to Retire
This is an important decision to make as the kids leave the house and start families of their own. Many boomers want to stick around the home they raised their families in and the communities that are most familiar to them. Maybe grandchildren are expected at some point and you want to be a part of that. Still, others have children who live out of state or never had children and for them, the sky's the limit! About 23 percent of boomers polled say it's very likely that they will move out of their current area when they retire – about 13 percent plan to move across state lines. These individuals seek a living situation where they are amongst a peer group whom they can socialize with and stay active.
Whatever your retirement goals are, it's a good idea to start making plans and communicating them to your significant other. It's an important decision and you want to be sure you're on the same page. Do you want to downsize? Are you craving that Florida sun? Do you no longer have your significant other in your life and therefore you want to be surrounded by people your own age? If you haven't already, start planning for the future!