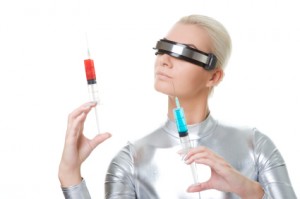 This week there were several articles that were published across the web about the advancements of technology in the medical field and how they are helping to change and save lives. It is incredible the giant leaps we are making each and every day. Leaps that will hopefully one day help to cure cancer, Alzheimer's, Diabetes, and the many other diseases taking the lives of our loved ones.
New Cures Hold Promise for Seniors
Here are just a few of the recent advancements, feel free to post other ground-breaking technologies on our Facebook page!
1. Treating Prostate Cancer: According to the National Cancer Institute more than 240,000 men in the U.S. were diagnosed with Prostate cancer in 2011. This is the most common cancer in men and according to a recent study most men choose to be treated with proton beam therapy, a novel form of radiation therapy that allows radiated particles to more tightly target and destroy tumor cells, leaving more of the surrounding tissue intact. Currently, there are only nine proton centers in the U.S., which limits who receives the therapy based on geography and accessibility, but the good news is that eight more centers are in development, according to the National Association for Proton Therapy. Article for more information.
2. Rebuilding A Broken Heart: During a heart attack, the heart muscle loses some of its blood supply and the affected tissue dies, which means the heart is not able to pump blood to the rest of the body as effectively as it once could. But now, the director of Cedars-Sinai Heart Institute in Los Angeles has managed to regrow heart muscle to replace tissue that was killed off in a heart attack. It's the latest advance in the field of regenerative medicine and if all continues to go well in this study, the treatment could be available to heart attack victims in as little as four years. Article for more information.
3. Planting Microchips in Humans to Treat Osteoporosis: For 15 years, two MIT professors have been working on a programmable, wirelessly controlled microchip that would deliver drugs after implantation in a patient's body. Just this week it was announced that they successfully used such a chip to administer daily doses of an osteoporosis drug normally given by injection. They say this is the start of a new era of telemedicine, which could ultimately help treat several diseases that require daily doses of medication. There is still further work to be done, but a huge step towards the future. Article for more information.