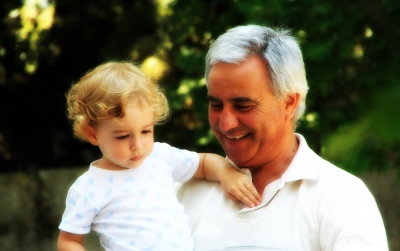 Every year people around the country celebrate National Grandparents Day on the Sunday after Labor Day. This year, National Grandparents Day falls on Sunday, September 8. This day of acknowledgment and celebration was created to honor grandparents, to give them an opportunity to show love for their grandchildren and to help children become aware of the strength, information and guidance that their grandparents can offer.
National Grandparents Day was founded by West Virginia housewife Marian Lucille Herndon McQuade. In 1970 she led a state-wide campaign that caught the attention of U.S. Senator Jennings Randolph. With his support, the first Grandparents Day was proclaimed in West Virginia in 1973. That same year, Sen. Randolph introduced a resolution to the United States Senate to have the day be recognized nationwide. It languished in committee, so McQuade and her team simultaneously began targeting the media and individual governors, congressmen and senators in every state to garner support. Finally in 1978, five years after the resolution was introduced, Congress passed legislation proclaiming the first Sunday after Labor Day to be National Grandparents Day. The proclamation was signed by President Jimmy Carter.
Celebrating National Grandparents Day
National Grandparents Day is a family day of love and appreciation that can be expressed however you wish. Some families hold small, intimate gatherings, while others use the opportunity for family reunions. What's most important is that grandparents, their children and their children's children all have a chance to spend quality time together. It can be a wonderful occasion for storytelling, letting grandparents give their grandchildren a glimpse of their past and what it was like when they were young. It can also be an opportunity to learn more about your family's roots and history; families can construct their own family trees, or take a small census to see if they can discover more about their history.
The founders of Grandparents Day also encourage families and communities to make sure they remember the homebound elderly in their area, and to make every effort to include those people in celebrations through cards, community projects, and visitations. For the many senior citizens who may not have family nearby, these well-wishes and visits bring them real joy.
Most importantly, National Grandparents Day is a time to signify the loving spirit that lives within us throughout the year, a spirit of respect for our elders that treasures their continued presence in their lives. From all of us at ComForcare Senior Services, we wish you a happy National Grandparents Day!
For more information, visit www.grandparents-day.com/