The new Will Smith movie, Concussion, along with the NFL, has brought emphasis and focus on brain injuries, especially relating to sports and, of course, football. However, what is still often ignored is the millions of non-professional or non-athletes in general that live daily with the long lasting effects of brain injuries.

The brain is the most important organ in the body, controlling all daily activities, even as simple and thoughtless as breathing or your heartbeat. The brain is also key in controlling memory retention, emotions, and mobility. If the brain is not firing correctly due to a brain injury, these skills will be greatly affected. In addition, the lasting effects can be detrimental and even deadly.

What is a Brain Injury?

According to the Brain Injury Association of America, there are two types of brain injury, Acquired Brain Injury and Traumatic Brain Injury. A traumatic brain injury is a change in brain function caused by an external force.

This is usually the type of brain injury resulting from a concussion due to sports, car accidents, or other physically traumatic events.Acquired Brain Injury (ABI)This term is often used to refer to non-traumatic events, such as a stroke, tumor, lightning strike, or other non-physical activities. An ABI is a change in brain function that occurs after birth and is not hereditary. The term is often used to refer to brain injuries resulting from non-physically concussi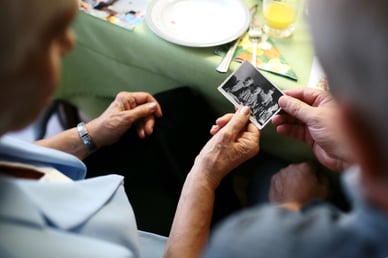 ve events that result in a brain injury, including a stroke or tumor.
Traumatic Brain Injury (TBI) Conversely, a TBI is caused by a traumatic physical event or an illness or act of nature, the effects are similar and the repercussions are no less severe. By definition, a TBI is a change in brain function caused by the brain moving violently within the skull due to an external force.
What are the Results of a Brain Injury? Brain injuries can cause lasting effects that limit your abilities as a child or rear their ugly head in adulthood. Depending on the severity of the injury, the effects may not be visible until many years in the future, especially if a victim experiences repeated brain injuries in their lifetime. Some of the effects of brain injuries can include symptoms consistent with dementia such as:
Memory loss
Bewilderment
Inability to communicate or recognize
Making things up
Confusion
Inability to identify common things
Bad tempered
Personality transformation
Impatience
Lack of control
Nomadic and getting lost
And much more!These results can debilitate our loved ones whom we always saw as active, strong, and vibrant, causing them increased dependency on others.
Brain Injury + Brain Disease: Increased Risks for a Person with Alzheimer's Disease
One such risk relates to the size of our brains. If you are diagnosed with a brain disease such as Alzheimer's Disease, this disease will impact the size and volume of the brain. While a healthy adult brain will weigh about 3lbs, the brain of an adult with advanced Alzheimer's Disease can weigh as little as 1lb and be significantly smaller. A smaller brain means there may be increased room for the diseased brain to move violently within the skull due to an external force like banging your head when you fall.
When dealing with these situations, it may be helpful to work with a home care agency whose caregivers are trained to work with different types of emotions, behaviors and abilities impacted by brain injuries. ComForCare Home Care in Minnetonka, is a certified DementiaWise care provider. Our professional caregivers complete a custom training program to better help individuals cope with their brain function decline. We train family members in our leading care program as well. Learn more about DemetiaWise here.