If you are looking for the best way to get senior health care services because you have an elderly parent in your care, but don't have the time or resources to care for them fully, you need to look into in-home care services. There are three main types of senior health care services: fulltime care, adult day care, and home health care. Deciding which type of care is best for your situation depends upon your personal time, financial commitments, and the physical and mental condition of the senior in your care. Below we'll go into a little more detail about each of these three types of care.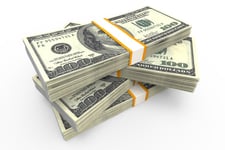 Fulltime Care
Fulltime care can assume a number of different shapes including nursing homes and hospice care (both of which can entail 24-hour medical care), or semi-independent or assisted living options within the broad remit of retirement homes. A lot of care can be provided this way, but fulltime care options have the common drawback of a significantly higher expense, which is perhaps among the reasons that a senior home may not be the health care service solution for you.
Adult Day Care
For many seniors and their caregivers, this is a fantastic alternative to a nursing home or retirement home. Adult day care allows seniors to continue living where they currently reside, and go to a facility during the day to receive extra care. However, this means that more time has to be devoted to transportation to and from their home, which many seniors can't accomplish on their own.
In-Home Care
Senior home health care services means you can have quality health care for the elderly in your own home, without the cost of fulltime medical care or the inconvenience of adult day care. In-home can be several hours a day, or just a few hours a week and can include help getting ready, keeping up with home chores, cooking meals, helping with transportation, or other tasks. This is a great a flexible option for seniors that can fit in with almost any budget and meet any time needs.
Call our consultant to schedule an in-home, professional safety and care evaluation.