The holiday season has begun. Whether you celebrate Hanukkah, Kwanzaa, Christmas or another holiday, gifts will most likely be a part of your jubilee. Gift cards are still very popular options as presents. Card Hub projects Americans will spend $131 billion on gift cards in 2015 alone. A survey by the National Retail Federation found adults aged 65 and older will spend the most on gift cards. That isn't really surprising as gift cards make gift-giving simpler for older adults. Gift cards allow the recipients to buy exactly what they want, so it isn't necessary keep up with trends, electronics or fashions. Plus, they can easily be placed in a card or special holder so no tape, paper or scissors are involved.
While gift cards are easy presents to give, they are also easy to steal. Ne'er-do-wells don't need to grab your shopping bag to pilfer your gift cards. According to GiftCards.com, here are some of the slick methods enterprising thieves use:
You pick up the tab: If a store's gift cards are on display, thieves take the cards and record the code. Then they set them back and wait until you to purchase the gift card. Before you have even given the gift card to your loved one, the thieves have already spent it online, essentially leaving you an empty card.
You are given a rewrapped gift: Most cards are packaged in cardboard that completely covers the magnetic strip and code due to the scam above. However, thieves can still gain access by carefully opening the packaging and resealing it. It looks brand new, but again, the value is all gone.
You look for a deal: On websites, such as eBay, people can sell and buy discounted gift cards. While this usually works just fine, thieves have figured out a way to steal the bargain from you. When you purchase the gift, the dishonest seller will send you the code from the gift card via email, instant messaging, etc. However the dishonest seller the will immediately use the gift card "sold" to you. When you or your loved try to use it, the balance will be $0.00.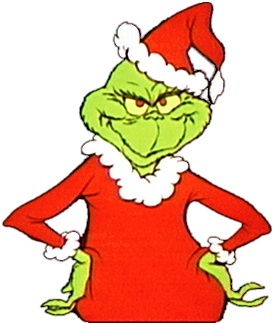 Stolen gift cards can snuff out your holiday spirit and even more so if the card was meant for a loved one. Yet you shouldn't pass up gift cards this year on the chance the gift card is compromised. To keep your card safe, remember to place the receipt with the gift card. If there is a problem with the card, your loved one will have proof of the purchase and may be able to get a replacement.
Although ComForCare/At Your Side Home Care can't track down a ring of gift card thieves, our caregivers can help others ways. Our caregivers provide companionship, shopping assistance, and transportation to holiday gatherings. These are just some of the 50 ways we can help.