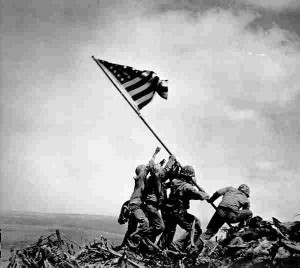 If you're age 65 or older, then May has probably been quite a busy month for you already. Well, get ready to keep the celebrations going, because it's not over yet! We've got two more weeks full of senior-centered holiday happenings to keep you going through the spring.
Between celebrating Older Americans Month all month long, getting pampered (or doing the pampering) for Mother's Day last Sunday, and anticipating Memorial Day coming up on the 26th, May is a month full of smiles, family, and the all-around fun we wish would last all year long.
So, with Armed Forces Day (May 17th) around the corner, to make the most out of this month of many holidays, seniors and caregivers should start planning their special Armed Forces Day celebrations ASAP!
Celebrating Our Senior Veterans
Every year on the third Sunday in May, America celebrates Armed Forces Day. For veterans and those currently serving in the military, this is a big deal, as the holiday is designed to honor them and their many contributions to the country. Since the first Armed Forces Day was recognized back in 1950, people across the country have celebrated with parades, parties, air shows, open houses and more.
For veterans over the age of 65, i.e., senior veterans, Armed Forces Day represents a great opportunity to soak up the thanks and due praise given to those who have supported and helped us through some of the most trying times in our nation's history.
Caregivers and baby boomers take notice: if you haven't already, plan something special for the senior veteran in your life.
It could be as simple as a nice breakfast or brunch out on the town, or as elegant as a dinner party in their favor.
Next Steps