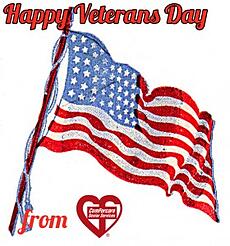 All of us at ComForcare would like to take a moment today to acknowledge and honor every American who has served in our military, be it in the past or present. We are deeply familiar with the many extraordinary people who have served and protected our nation. Many of our clients are military veterans, soldiers who fought in World War II or the Korean War (sometimes both, and more!), or any of the myriad service members who supported those troops in medical service, intelligence, and beyond. Our caregivers have heard the stories, listening to them recount the sacrifices they made to keep us safe at home.
Comforcare Franchise Owners Are Also Veterans
Our clients are not our only veterans, however. We are proud to have a number of veteran franchise owners as well. We honor veterans year round by offering service members a 10 percent discount off our initial franchise fee. We are also members of the VetFran program, an initiative by the International Franchise Association to offer financial incentives, training and mentoring to veterans who are interested in owning a small business or franchise.
With our financial programs, we are invested in making sure veterans returning to civilian life are given every opportunity to create a stable and prosperous future for themselves and their family. And when they reach their sunset years, we are here to help them age at home, where they are comfortable and surrounded by love and companionship.
So this Veterans Day we salute all Americans who have served our nation, who are serving now, and who may serve in the future. Thank you, from all of us at ComForcare Senior Services, for all you do.