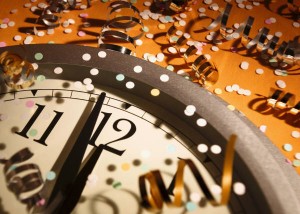 All of us at ComForcare Senior Services would like to take a moment to wish all our owners, caregivers, patients and their families a Happy New Year! The time around New Year's eve has always been a time to reflect on the year gone by and make resolutions for the future. Resolutions can be personal and reflective, or resolutions can be about others.
5 New Year's Resolutions to Consider
In keeping with New Year tradition, what resolutions will you make this year? Here are five to consider:
Save money. Have you been paying for a monthly subscription to something you don't use? Are you buying too much food each week at the grocery store and being wasteful? Are you going over your budget each month? Consider the things on which you can spend your money and how necessary they are in your life. By paring down your spending, you may find yourself in a better and more comfortable position by this time next year. .
Make better lifestyle decisions. Quit smoking and reduce how much alcohol you drink. The risk of death decreases by 50 percent if you quit smoking between the ages of 60 and 75; likewise drinking can be more dangerous as you get older. You run the risk of having alcohol react badly with prescription medication, as well as increasing your risk of falls and injuries since alcohol impairs balance and situational judgment.
Be happy. It's not just for your peace of mind; people who are happy live longer. Negative emotions increase stress, which has a negative impact on your health. However, it's not just cutting out negativity that helps you live a longer, fuller life – focusing on the positive and being happy really do help you live longer! So take a moment every day to focus on the positive and smile. Live a happy life.
Get out of town. This is the time in your life to enjoy yourself. Make a list of every locale you've never been but would like to visit and start traveling!
Be healthy. This is not a call to lose weight – instead, focus on your mental and physical health by eating better foods and exercising regularly. Go for a bike ride with your spouse each morning or get a group of your friends together to walk a couple times a week. Eat better, more delicious foods that are whole and natural instead of processed and easy. You may even discover a passion in exercise, or cooking you didn't know you had! It is never too late to be a little healthier.