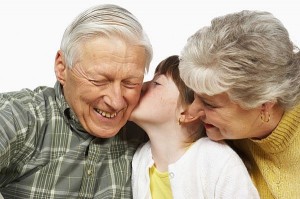 Summer is the perfect time to head outside and enjoy the warm weather. Grandchildren are eager to play and explore on long sunny days, and you're their perfect companion. Even on the hottest days, there are some easy ways to enjoy being outside and you don't always have to go far from home. Next time your grandchildren are visiting, try out one of these fun activities and make sure to stay hydrated!
Staying Active With Your Grandchildren Keeps You Young
Set up a lemonade stand. Make a few pitchers of lemonade and chat with the neighbors walking by.
Paint portraits of each other. Use bright colors and hang them around the house.
Head to the library and check out some new books that you can enjoy reading together. Join the summer reading club and sit in the park to read a few chapters.
Plant some summer fruits and vegetables. Use child- friendly gardening tools to plant seasonal foods.
Wash the car. Make sure to wear swimsuits!
Blow bubbles. Stock up on a few bottles and let the little ones run around to pop bubbles.
Look at animals in the backyard or local park. Set out some birdseed or gather bread crumbs to feed the animals in your yard (be sure to check park regulations).
Go bowling. Perfect for a rainy day.
Play a game on a blanket in the lawn. Find a classic game you have that your grandchildren have never played.
Make a craft together. A beaded bracelet or painted picture frame are fun projects.
Head to the local farmers market. Ripe fruits and vegetables can be added to any summer dish.
Go to a drive in movie. Look up a local theater and head out for the evening with blankets and snacks.
*Adapted from Grandparents.com.