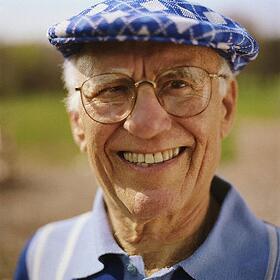 For caregivers, Father's Day can be bittersweet, a reminder of an often painful role reversal as one cares for a father suffering from dementia or other serious health issues. Yet it can also offer a poignant opportunity to remember times when one's father was healthy, strong and vital.
A father in poor health must depend, child-like, on the attentions of his children. Understandable, even the most seasoned caregiver may find Father's Day especially tough.
Tips to Cope With Caring for an Aging Parent
A recent article on agingcare.com offers helpful tips on keeping one's perspective when caring for an aging parent. Here are a couple we especially like:
1. Find pictures from your childhood where your parent is holding you, playing with you, or giving you a gift you wanted. Keep those memories keen and clear as you care for this aging elder.
2. You are not wrong to be stressed or feel overwhelmed. What you need is help. Get outside help from in-home care, assisted living, adult day care, or a progressive nursing home where the staff treats your elder with dignity. Then, you can get rest, work on your own health, and spend time with your elder in a relaxed manner, with the right attitude. We are human and can only do so much. Help is often a necessity.
We hope your Father's Day was a meaningful one. As its memory lingers this week, take care of yourself and let the good memories of your father carry you onward.