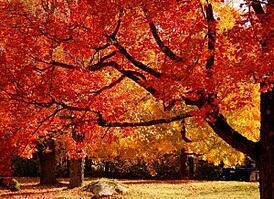 The leaves are starting to change and cooler weather is coming. Fall is such a beautiful time of year and the perfect opportunity to try some new activities with your aging loved one. As we all know, one of the most important things you can do as you age is to remain active. Getting outdoors or trying new things indoors is sure to bring happy times and good memories. Here are a few suggestions below from our team at ComForcare Senior Services.
Stay Active With Your Elderly Loved One
Go for a walk. Get outdoors and go for your own color tour around the neighborhood or at a local park.
Decorate your home. It's time to take down the summer decorations and put up the autumn-themed décor. Get a few friends together and make an evening of it!
Try something new in the kitchen. Fall offers so many warm and spicy flavors. Try making your own apple cider or have your grandkids over to help make some caramel apples!
Touchdown! Gather around the TV with family and friends and root for your favorite football team.
Carve a pumpkin. We all know how exciting Halloween can be for children. Invite your grandchildren over to carve pumpkins and get their costumes in order. It's such fun to see the smile on their faces!
What do you have planned this fall? Tell us on our Facebook page!