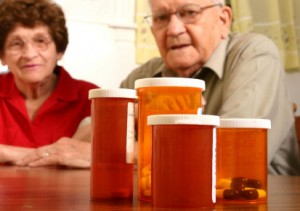 It's been well-documented that increased levels of cholesterol can equate to increased risks for coronary heart disease, heart attacks, and even health. As we age, the blood doesn't circulate as well in our bodies, so adding the additional heart disease risk factors is not ideal. The good news is there's a new class of medicines that have been found to potentially reduce cholesterol levels for people who have high LDL (low-density lipoprotein) levels. Also known as "bad cholesterol," having higher LDL levels puts people at risk for heart attacks and other heart-related health issues. The drug classes used in these new medical studies can be a fresh option for people who have been using other statin drugs for decades and are looking for alternative treatment options.
Drug Trials For Alternative Cholesterol-Lowering Treatment Options
The first large studies of these new high cholesterol treatment options were recently presented at an American College of Cardiology conference in Washington. According to WebMD, in the first trial, evolocumab, an antibody that works to increase the liver's ability to clear LDL in patients who don't see effective results with statins (either because of a resistance or drug ineffectiveness), was added to statins such as Lipitor, Crestor and Zocor. The study included almost 1900 patients. Results of the study proved that evolocumab dramatically reduces LDL cholesterol by about 65 to 75 percent when added to a statin.

In an additional trial, researchers treated 307 patients with evolocumab. LDL cholesterol levels were reduced by up to 56 percent in those patients. Both studies were funded by Amgen, the maker of evolocumad. NBC News states that several companies are developing these drugs, which are aimed at 70 million Americans and millions more worldwide who have high LDL.

Drawbacks of Evolocumab
According to the Associated Press, the new drug classes have big drawbacks. For instance, statins are pills that come manufactured with generic options, which makes the pills more affordable for the person who needs the medication. On the other hand, the new drugs what were tested are actually proteins, making them highly expensive to manufacture. Additionally, evolocumab must be given as a shot, either in a dose that is once every two weeks, or a dose that is once month. Unfortunately, the medicines are still in development; and the companies developing the new medicines have not said what they might cost.

Whether these drug classes also prevent heart attacks and strokes is not known. Hopes are high that the new Amgen drug and others like it will offer more effective treatment options for high cholesterol.

Next Steps