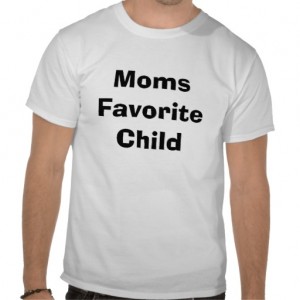 An article this week from Huffington Post discussed how aging parents want their "favorite" child to be their caregiver. What comes as shocking to some and understandable to others, a new study confirms that parents do indeed have favorite children – and aging mothers, in particular, have better mental health outcomes when the preferred child cares for them.
Choosing a Preferred Child to Be a Caregiver
It's not surprising to hear that some parents have a favorite child, but you might be caught off guard by the facts associated with mothers who weren't being cared for by their number one son or daughter. The study was launched in 2001 and began surveying mothers between the ages of 65 and 75 who had two or more children. Without hesitation, 75% of respondents were willing to name a favorite child that they would want to care for them.
The team of sociologists conducting the experiment followed up with respondents after seven years and found the following results: About half of the women – 234 – had become sick, injured or disabled and were being cared for by their preferred child, another child or no child at all. The researchers found that those who weren't cared for by their favorite child reported being more unhappy and anxious than those who were.
The researchers found that mothers usually picked a daughter as the favorite child and often called upon the first-born when they needed help.
So the question remains, do you have a favorite child who you want to care for you? Or if you're already at that stage in your life, do you have a son or daughter who you feel more comfortable with as you age? Join the conversation on our Facebook page.