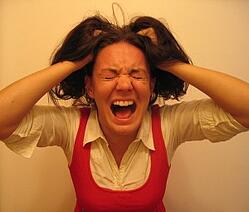 Stress levels can soar during the holidays for family caregivers. Besides caring for your elderly loved one, you have to shop, cook, clean, attend holiday parties and more. Before you go off the deep end, take a deep breath and remember that there are people around you that can help and activities that can be done altogether as a family.
Tips to Help You Cope as a Caregiver
During the Holidays
Here are some tips to get you through this crazy time of the year:
Decorate your home. Nothing gets us in the spirit quicker than festive decorations around the home. This is something that you can do with your elderly loved one. String garland, cut snowflake patterns out of paper and hang candy canes on the tree.
Cooking for the family. Though it can be stressful to plan a menu for several guests, try and knock off some of the items with the help of your family members. Both young and old can take part in decorating holiday cookies or gingerbread men with frosting and sprinkles.
Keep it calm. Even though the holidays can be fun and joyful for your elderly loved one, remember that all the noise and activity isn't part of their normal day-to-day life. Try and put on soothing music and keep things relaxed. Have them help you pick out some of their favorite songs to play and if things start getting too out of control, remove them for a short break.
Maintain religious activities. Going to Mass or lighting the menorah is something that can be easily maintained no matter what physical state your loved one is in. Also, it will help them keep up with traditions from when they were a child and remain positive about the holiday season. Contact your local church and ask if a priest can stop by your home to do a short ceremony and get together with the family for prayer and to light the menorah if you come from a Jewish faith.
Let us know how you get through the holidays by visiting our Facebook page and posting a comment!