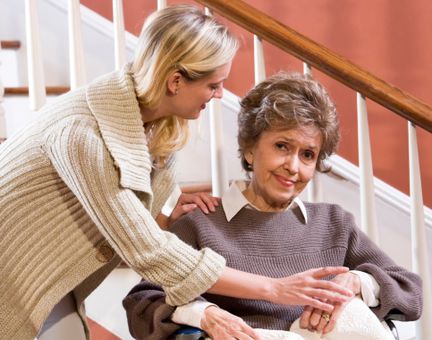 A recent article in the New York Times' The New Old Age blog, titled "Daughters (Still) Are the Caregivers" addresses a new study conducted by Dr. Karl Pillemer, a gerontologist at Cornell University, and his collaborator J. Jill Suitor, a sociologist from Purdue University. Their study, published in The Gerontologist, found that despite huge advances in gender equality and the role of women in modern society, daughters are still far more likely to become caregivers for their aging parents than sons.
Daughters Are More Likely Caregivers
The study found that there were two factors working in tandem to determine who was most likely to become their parent's caregiver. The first was proximity – children who lived less than a two hour drive from their aging parents were more likely to become the family caregiver if they had other siblings. The second was gender – daughters were far more likely to take over the role of caregiver than sons. More than twice as likely, in fact.
Further, the study found that most caregiving daughters were working women in their 40s and 50s. While sons have been increasingly involved in providing care for aging parents, these results necessarily confirm that caregiving is still "women's work." This exposes a potentially huge problem in the future: with more families having less children and more adult daughters in the workforce, who will do the caregiving when caregiving tasks will have likely grown even more demanding?
Help for Caregivers
This new information and its future implications only highlight how important it is to have high quality and reliable in-home care accessible in your community. Families are not burdens, but taking care of aging parents while raising a family of your own can be immensely stressful. ComForcare offers its services to help alleviate some of the stress and worry from taking care of aging parents on your own can cause. For more information, visit http://www.comforcare.com/.