Boomertown, USA might not be an actual place. But this Detroit Free Press article makes some compelling reasons why city planning to build communities that foster feelings of such a place can be helpful for both baby boomers and younger folks alike.
Boomers, the article points out, want to grow old among friends and family. In other words, they want to age in place. The reasons for this are pretty obvious. Living in your own home, surrounded by loved ones and afforded a sense of independence, makes for a more fulfilling, comfortable life. After decades of hard work, no one wants to leave behind all they've earned. Rather, senior years are supposed to be the time to reap the rewards of a life's work.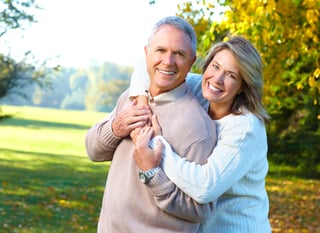 But more than just being able to live in one's own home, the article points out an equally important truth: boomers are active, social people! More than ever, seniors today are an energetic, healthy bunch, far from the cantankerous homebodies they're often portrayed as in the media. Given the option, most boomers want to be out and about in their community, cavorting and getting things done like they always have.
It makes sense then that with the population of those 65 or older at historic highs and only rising, communities would begin to reflect on the reality of the prevailing demographic. Sadly, however, many don't. That's why the author suggests the following changes be made in communities to make them more boomer-friendly.
The allowance of accessory dwelling units to homes. This means simply allowing smaller, secondary living structures to be built next to existing larger units. This would allow seniors to live near caregivers while still being given a sense of autonomy and privacy.
Make parks for more than just kids. Why should children be the only beneficiary of fun exercise spaces? Beyond conventional kiddy fare like monkey bars and swing sets, adult exercise equipment can help encourage working out among the post-pubescent as well.
Zoning that centralizes frequently visited areas should be enacted. This is pretty self-explanatory. Shopping, care centers, restaurants etc. become far more accessible when you have less of a distance to travel to get to them.
Public transportation should be ubiquitous. Again, obvious stuff, but important. Likewise, sidewalks and crosswalks should be free of obstructions and made easy to traverse.
These suggestions can go a long way in making our communities more senior friendly. Far from segregating the young from the young-at-heart, this kind of foresight and planning is beneficial for everyone; most of the suggestions would be just as helpful for the under 65 set. Moreover, like any good lesson taught to unappreciative youth, there will come a time when they themselves age and the less obvious benefits become clear.