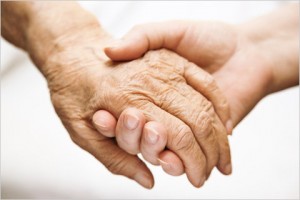 Researchers at Georgetown University Medical Center in Washington have developed a blood test that may predict Alzheimer's Disease. The test can determine with 90 percent accuracy whether an older adult might develop the disease within approximately three years.
The study about this blood test, which was published in the Nature Medicine journal, noted that researchers observed 525 men and women aged 70 and older over five years. From examining their blood samples and measuring the amount of ten specific fats in their blood, researchers were able to distinguish whether an individual was at risk of the disease.
The conclusion of the study found 74 adults who showed signs of Alzheimer's Disease or amnestic mild cognitive impairment (aMCI ) believed to be at the earliest stage. Approximately 46 of the 74 individuals began the study with either Alzheimer's disease or aMCI and an additional 28 moved from being healthy without memory impairments to fitting the profile of Alzheimer's or aMCI.
There is no cure for the disease that affects more than 5 million people in the U.S. and about 35 million people worldwide. The global figures are expected to double every 20 years reaching 115 million by 2050, according to the World Health Organization.
Although further research is still needed to validate the results and improve the accuracy of the test, it has the potential to be more accessible and cost-effective for patients.
Alzheimer's Disease Quick Facts
Alzheimer's disease is the sixth-leading cause of death in the United States.
More than 5 million Americans are living with the disease.
1 in 3 seniors dies with Alzheimer's or another dementia.
In 2013, Alzheimer's will cost the nation $203 billion. This number is expected to rise to $1.2 trillion by 2050.
Source: Alzheimer's Association
Next Steps