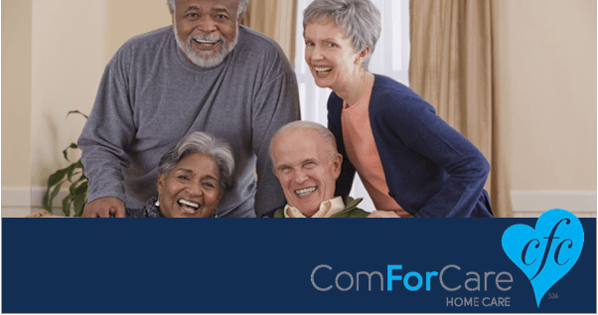 When you're the primary caregiver for a loved one, it can be easy to get bogged down in the realities of their physical health: have they had enough to eat? Do they need a bath? Are they in pain? You're only one person, and you've got a host of other responsibilities to keep up with.
So it's no surprise that many times social and cognitive stimulation can take a back seat to your daily care duties. But, for many older adults, this oft overlooked factor can play an essential role in maintaining whole body health.
Why Are Cognitive and Social Stimulation So Important for Elderly Adults?
Studies have shown that a socially and mentally active lifestyle can help lower the risk of developing health problems like depression, dementia and cognitive decline.
That's because many types of social interactions require individuals to navigate complex interpersonal situations and adjust to changing environments in ways that continually challenge their cognitive functions.
Like flexing a muscle, over time this type of non-medical care works to help strengthen those associated faculties; ultimately leading to more freedom and a better overall quality of life.
How to Facilitate Social and Cognitive Stimulation for the Elderly
How can you make sure your friend or loved one is getting the social and cognitive stimulation they need? First, find out what kind of leisure activities they enjoy.
Find the Right Activities
Playing board games, reading books or newspapers, playing musical instruments, and dancing have all been associated with a reduced risk of dementia, a 2003 study by the New England Journal of Medicine reports.
You may also want to consider painting or other forms of art, supervised cooking, crosswords and other puzzles and creative writing. The point is to find something your loved one enjoys doing, then make that activity available to them as often as possible.
Compile Your Resources
Once you've identified some activities of interest, it's time to stock up on supplies. Pick up a few board games. Order a book or magazine subscription. Purchase some of your loved one's favorite old music to inspire movement.
It's fun to surprise them with these resources, but be sure to ask for their opinion as well. What kinds of books do they like to read? Do they like watercolors or pastels? What was their favorite genre to dance to?
Asking these questions can help your loved one feel that they are a part of their treatment while reinforcing their autonomy at a time when they may otherwise feel helpless.
Get Out of the House
Look for local book clubs for elderly adults. Sign your family member up for a dance class or music lessons. Find a weekly board game or bird watching club. This step is really about finding a way to match their interests with opportunities to socialize.
Your local public library is a great place to start the search. And if you're a resident of New York City, the website seniorplanet.org, has a robust events calendar focused specifically on events for elderly adults in and around Manhattan.
Consider Companion Care
Interestingly, there is evidence to suggest that some elderly adults may see an even greater cognitive benefit from regularly interacting with non-family members.
In addition to getting your loved one to scheduled social events, appointments, and errands, companion care givers can be a perfect complement to your cognitive stimulation goals. From playing board games to engaging in conversation, this type of respite care can be a huge source of relief and delight for both you and your parent.