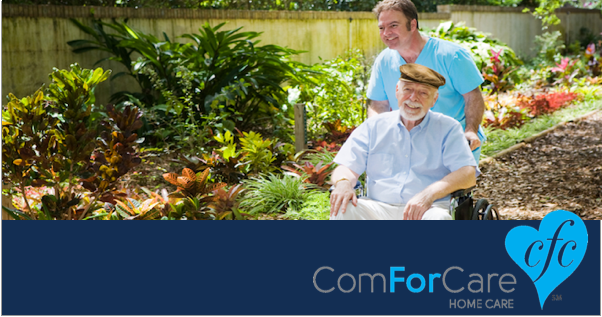 The media might have you believe that New York City is comprised entirely of black-clad twenty-somethings walking brusquely in heels and staring at tiny screens. But those of us who live here know that New York City, and Manhattan specifically, are hubs of senior activity.
In fact, NYC is home to more than 450,000 residents over the age of 75, with nearly 100,000 of them living in Manhattan (where they account for more than six percent of the population). So why does it feel so tricky to find things to do for older adults in Manhattan?

The answer has been hiding in plain sight, and its so obvious you may have missed it: New York City IS your solution. The city sponsors dozens of programs, centers, events, and facilities especially for seniors; and they've been hiding right under your nose.

So what are some of the best, city-sponsored things to do for seniors in Manhattan? Let this short list be an inspiration:

Senior-Specific Arts and Cultural Events
New York City actively cultivates a senior-friendly arts culture. If your senior-aged friend or loved one is interested in the arts, NYC Arts provides a complete "Cultural Guide for Seniors" in Manhattan.

Here you can find information on senior programs, discounts, and accessibility; plus a list of resources for NYC arts organizations offering senior discounts.

Manhattan Parks Programs Seniors Love
Manhattan is home to some of the most beloved parks in New York City, including Central Park and Bryant Park. Parks activities for seniors include:

Birdwatching: Stop in to the Belvedere Castle (Mid-Park 79th Street) and pick up a Discovery Kit to create a Central Park birdwatching scavenger hunt, then return once a week to catch a glimpse of the 230 species of birds living and migrating in Central Park.
Historical Tours: Central Park alone is home to more than 60 memorials and landmarks. History buff seniors can get exercise while indulging in a hobby by scouting a different landmark every week for a year.
Fishing at Harlem Meer: You don't have to travel to the country to relive memories of slower times. Harlem Meer in Central Park offers free equipment and the opportunity to catch-and-release on the banks of a serene lake.
In truth, we could spend an entire post discussing just the parks programs for Manhattan seniors—but you might have better luck visiting NYC Parks Resources for Seniors to sort recreational options for seniors by interest.

Tip: If you haven't already, contact the National Park Service to purchase a "Senior Pass" that lets seniors access more than 2,000 national parks, recreation areas, monuments and historic sites, and national wildlife monuments for just $10.

Local Senior Center Programming
Now we know what you're envisioning: stale games of Bingo led by bored nursing students and arguments over cherry pie in the cafeteria.

But that image couldn't be further from the truth. With robust activities programs running all day every day, Manhattan has some of the best senior centers in the country. From athletics to book clubs you'll find your niche in one of dozens of centers.

In fact, the New York City Department for the Aging lists 63 senior centers in Manhattan, so there's bound to be a center not far from your residence. Between a few of your nearby favorites, you could fill up your calendar for an entire year with a range of activities and clubs your loved one enjoys.

NYC DFTA Volunteering Opportunities
Did you know the New York City Department for the Aging offers volunteering programs specifically for seniors? From becoming a "foster grandparent" to leading healthy aging initiatives, there are dozens of volunteering opportunities for active seniors living in New York City.

In short, there's no lack of things for older adults to do in Manhattan. But if all this just sounds like more work, consider the help of a respite caregiver. Our companions can bring your friend or loved one to any of the above events or appointments so you can get some rest or focus on other responsibilities.