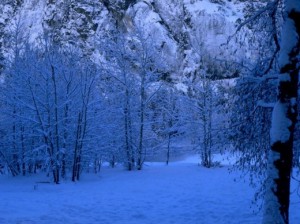 Often times the long winters can cause a case of the winter blues in people. The shorter days and colder weather make us want to bundle up indoors and not be as active as we are in the warmer months. The gray days can also make us a little depressed, and looking forward to the sunshine and happiness that spring and summer can bring.
Tips to Avoid Winter Depression
To get by in the winter, here are a few tips from the Academy of Nutrition and Dietetics:
Stay hydrated by drinking plenty of fluids, especially water.
Hone in on a hobby, such as making your own crafts or reading more.
Take up a new winter sport, such as skiing or ice skating.
Cut back on dietary portion sizes, and add more fruits and vegetables to your menu.
Adjust your sleep schedule — go to sleep earlier and wake earlier in the morning.