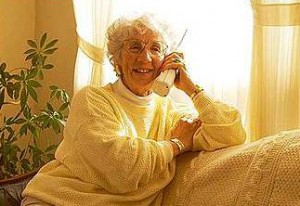 In today's fast-paced society, it can become difficult for elders to accept the reality of getting older. Learning to depend on others for everyday tasks after a lifetime of independence can be disheartening. Many older adults want to live independently without relying on assistance from others, but that can't always be the case. Mental and physical disabilities sometimes take a toll, making living alone a danger.
Disability, in the academic sense, refers to a reduced ability to perform activities such as bathing, moving around the home, cooking or shopping because of deteriorated strength, mobility, pain or other physical or cognitive challenges.
Necessary Changes to Adapt to Aging and Living Alone
In order to successfully adapt, you must change your home environment and how you approach every day activities in order to manage well on your own. For instance, as you age, it's important to be mindful of potential fall and trip hazards in the home. Falling could potentially lead to extended stays in the hospital and long rehab times.
Here are some tips to keep you safe in your home and avoid slips and falls:
Installing grab bars in the bathroom and a seat in the shower
Using a cane or walker
Installing light switches at the top and bottom of the stairs
Clearing the floor of any tripping hazards
Admitting you need to take some of these precautions shouldn't be considered signs of defeat; rather they should be signs that you've adapted to this next phase of life.
Making changes to your home isn't the only area you should focus on at this time. Preventative measures like healthy eating, exercising, and managing stress can help reduce the risk of chronic disease or injuries later in life. As you age, memory loss may also be a concern. Although significant memory loss is not inevitable, brain training exercises and learning new things are just some of the ways to keep your memory sharp. The sooner you start these habits, the longer you'll reap the benefits!
Next Steps