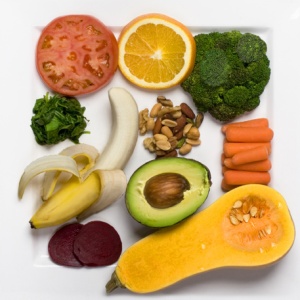 We all know that vegetables are good for us. But, did you know there are other foods you can eat that may prevent disease and help you live a healthier life? While it is important to begin healthy eating habits early in life, in order to sustain good health it's vital to practice healthy eating in later years. As National Nutrition Month comes to an end, check out these superfoods that can enhance your health.
5 Foods That Help Promote Healthy Living
Peanuts
Have you ever been to a baseball game? If so, then you've probably had this nutritious snack. According to the National Peanut Board, these nuts are a great source of protein, packing 7 grams per serving – more than walnuts or almonds.
Avocados
According to Medical News Today, healthy fats known as monounsaturated fat (in the form of oleic acid) reduce the levels of bad cholesterol in your blood and lowers the risk of stroke and heart disease. Avocados also contain vitamins and minerals. They are rich in vitamin K, B, C and E.
Sweet Potatoes
This nutritional powerhouse is packed with calcium, potassium and vitamins A and C. Vitamins A and C are also anti-inflammatory, which makes sweet potatoes an excellent food for those suffering from either arthritis or asthma.
Dark Chocolate
Have a sweet tooth? According to WebMD, studies have shown that small portions of dark chocolate can improve blood vessel flow, especially in older adults, and may improve blood sugar and insulin sensitivity to help reduce the risk of diabetes.
Blueberries
As explained on Eating Well, compounds in blueberries alleviate inflammation and oxidative damage, which are associated with age-related deficits in memory and motor function.
The super foods listed above can be added with meals or eaten as snacks. Daily intake of these foods in your diet has been linked to reducing the risk of heart disease, lowering blood pressure, decreasing the risk of some cancers, and helping with digestive issues.
Next Steps